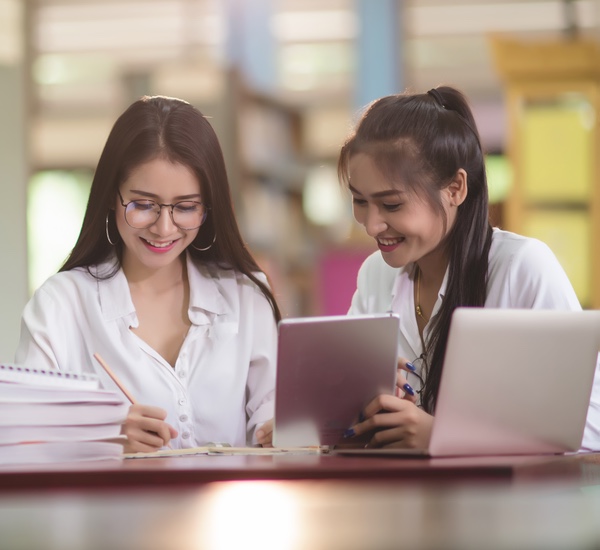 JM Education Group (JM) was established as a centre which provides counselling on options to school-leavers and young adults seeking advice on further education and training. This was 29 years ago when education opportunities were limited and information centres did not have adequate resources to advise parents and students on further education opportunities for both high-achieving and low-achieving students. JM was founded on this philosophy to provide a service for students and adults looking for continuing education pathways with an academic as well as for those who want a vocational direction.
Your Overseas Study Specialist. This is the distinguishing feature which differentiates us right from the beginning. Today our service is extended to serving as a one-stop education advisory and placement centre, providing free, comprehensive educational counselling to parents and students seeking professional advice on further education ranging from school, pre-university to tertiary level. We have a team of experienced multilingual counsellors to guide students through the entire process of arranging their study overseas in the UK, Australia, New Zealand, Singapore, USA, Canada, Ireland as well as locally in Malaysia.
In between 2014 to 2020, we have successfully sent approximately 7,000 students to more than 100 institutions in various countries.
Our service is complete. We begin with identifying the profile and needs of the student and guiding the student to select a right course of study and a college or university based on market trends, needs, prospects, financial budget and other relevant important aspects. This is followed up with assisting students in making applications to colleges/universities, advising them on acceptance of offer, visa submission, flight and accommodation arrangement and arriving at their study destination.
Counsellors at JM are zealous in our mission to fulfil the hopes of parents and inspire students to achieve their potential through proper planning. Many of our counsellors are Qualified Education Agent Counsellors (QEAC), and JM is Education New Zealand recognised agency. We are an authorised registration agent of British Council for IELTS English test.
We have branches across Malaysia, with our head office in Subang Jaya, Selangor and Branches in Petaling Jaya, Sri Hartamas, Penang, Ipoh, Johor Bahru, Skudai (Johor) and Kota Kinabalu all delivering objective advice and maintaining a professional level of service to students and parents. JM maintains an extensive online presence via our website and social media platform to further outreach to students and parents in Malaysia & the region.
The other members of the group are Education UK and Miraj Academy. Education UK specialises in the placement of students to UK universities, colleges and schools. Education UK has significantly raised our profile and enabled us to provide even more comprehensive services to students and parents and to our client institutions. On the other hand, Miraj Academy is a provider of Technical and Vocational Education and Training (TVET) in Selangor, Malaysia. Miraj aspires to train and produce skilled workforce to fill the gap in local employment market. Both JM & Education UK are leaders in their respective fields and serve the further study market in Malaysia.
JM achieved a historic milestone on 8 Feb 2018 by being the first education agency in South East Asia to be listed on Bursa Malaysia. Subsequently, in January 2021, JM was restructured as a private entity to further streamline our operation.
JM Education Counselling Centre was founded and began operations in Subang Jaya, Selangor. The company aimed to provide counselling to school-leavers and young adults seeking advice about further education and training at overseas institutions.
Expanded operations to Penang, JM's first branch office.
Continued to expand operations in Ipoh, Perak and Kota Kinabalu, Sabah.
Acquired Education UK Network, thus, further expanding JM's expertise, institution and course offering to students and parents.
JM became the first education counselling and placement center in the Southern Region with the opening of the Mount Austin, Johor Bahru Office. The Kuching Office was also set up to cater to a growing overseas student market in East Malaysia.
To better serve students and parents in the Klang Valley, the Bandar Utama, Petaling Jaya Office was opened.
Launching the Sri Hartamas, Kuala Lumpur office further strengthened JM's position to provide specialized overseas education placement to residents in Kuala Lumpur. The Sri Hartamas, Kuala Lumpur branch was set up for the convenience of students and parents in Kuala Lumpur.
The Alam Damai, Cheras office was established.
JM Education Group achieved a historical milestone on 8th Feb 2018 by becoming the first education agency in South East Asia to be listed on Bursa Malaysia. The Skudai office is launched, further expanding JM's services to wider parts of Johor.
Restructured as a private entity to further streamline operation.
Our services are free!
Let us help you get into your dream institution.