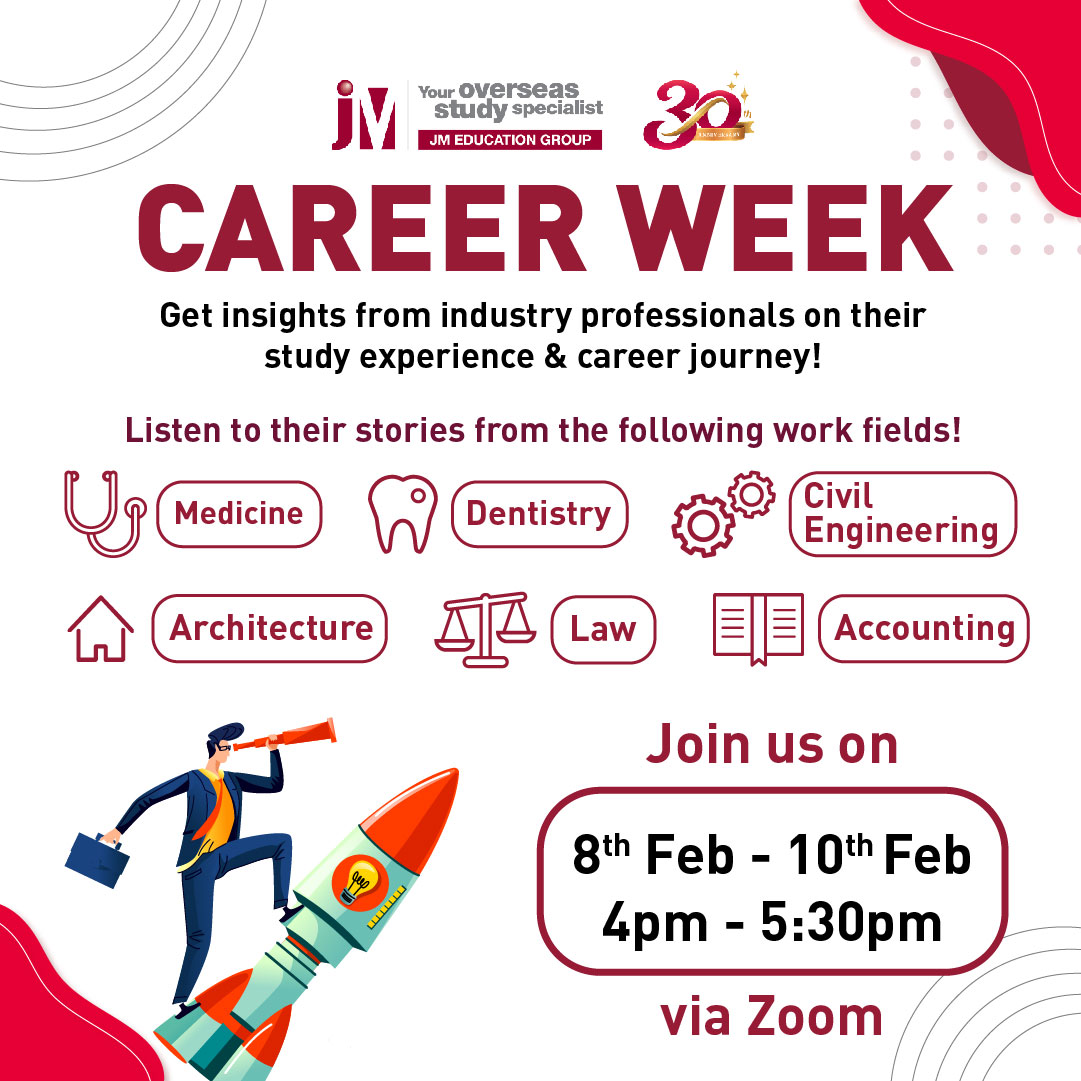 Career Week 2022
Zoom
08 Feb 2022 16:00 - 10 Feb 2022 17:30
FREE
Ever wondered how your chosen university program 🎓 will shape your career 💼? On this Career Week, we will be inviting some industry professionals 👩‍💼👨‍💼 to share with us their experiences studying in university 🏛️ and their career journey.
Gain insights on what it's like to pursue a professional career, happening from the 📅 8th of February 2022 to the 📅 10th of February 2022 through Zoom, from ⏰ 4pm – 5:30pm!
📅 8th February: Medicine 🩺 & Dentistry 🦷
📅 9th February: Civil Engineering 👷 & Architecture 🏠
📅 10th February: Law ⚖️ & Accounting 📖
Sign up with us now to get a glimpse on where your chosen program will take you!
Sign Up Here
Features of JM Education Group
Contact Us