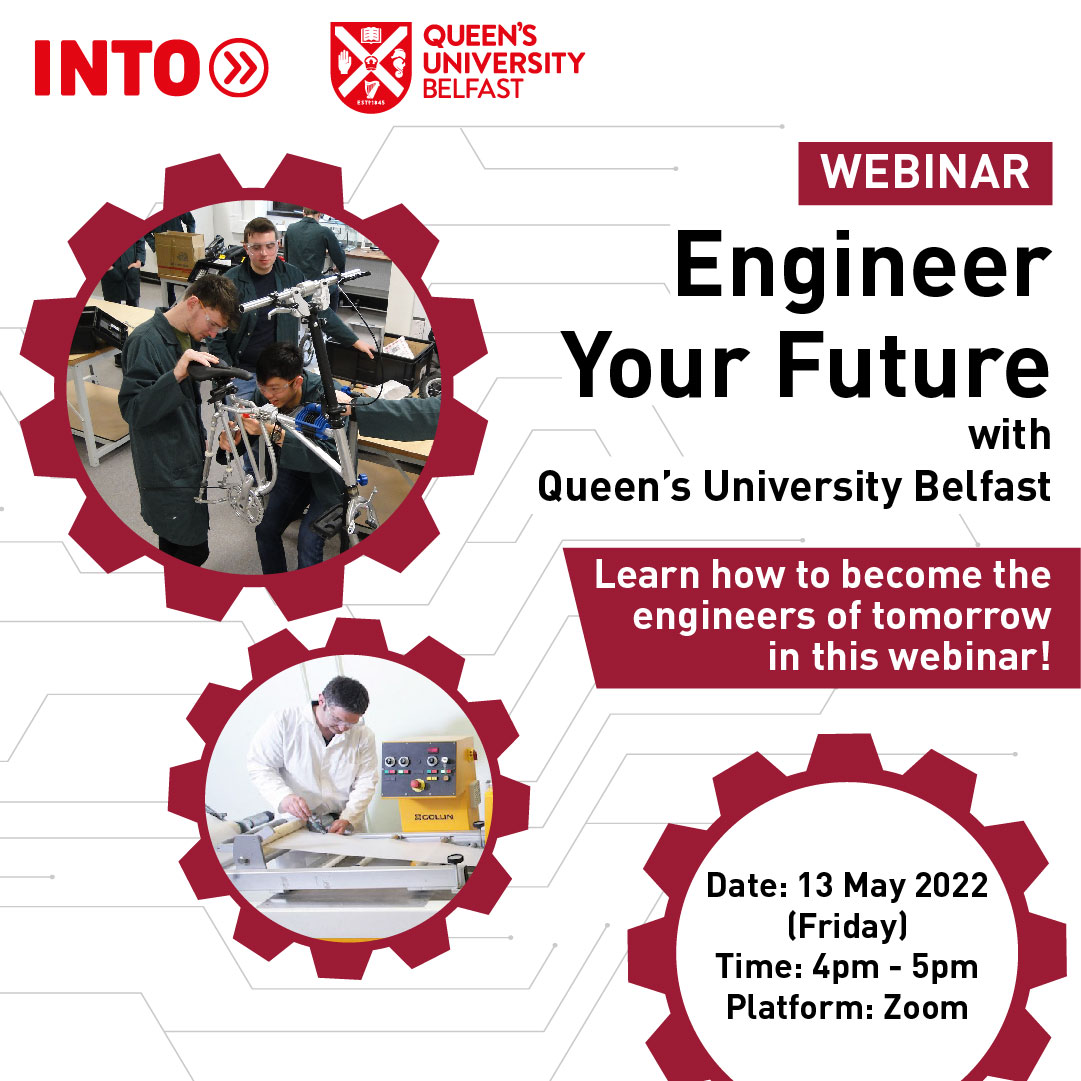 INTO X QUB: Engineer Your Future with Queen's University Belfast
Zoom
13 May 2022 16:00 - 13 May 2022 17:00
FREE
🔨 Building the future every step of the way, we are excited to share that 🏛 Queen's University Belfast (QUB) will be having a webinar with us!
Ranked among the world's highest for ⚙️ Engineering, QUB will be giving students a glimpse on what it takes to become 👷 engineers of tomorrow.
Event details:
📅 Date: 13 May 2022 (Friday)
⏰ Time: 4pm – 5pm
💻 Platform Zoom
📝 Join us now, you could be the next generation of engineers to make 🏎 flying cars a reality!
Sign Up Here
Features of JM Education Group
Contact Us