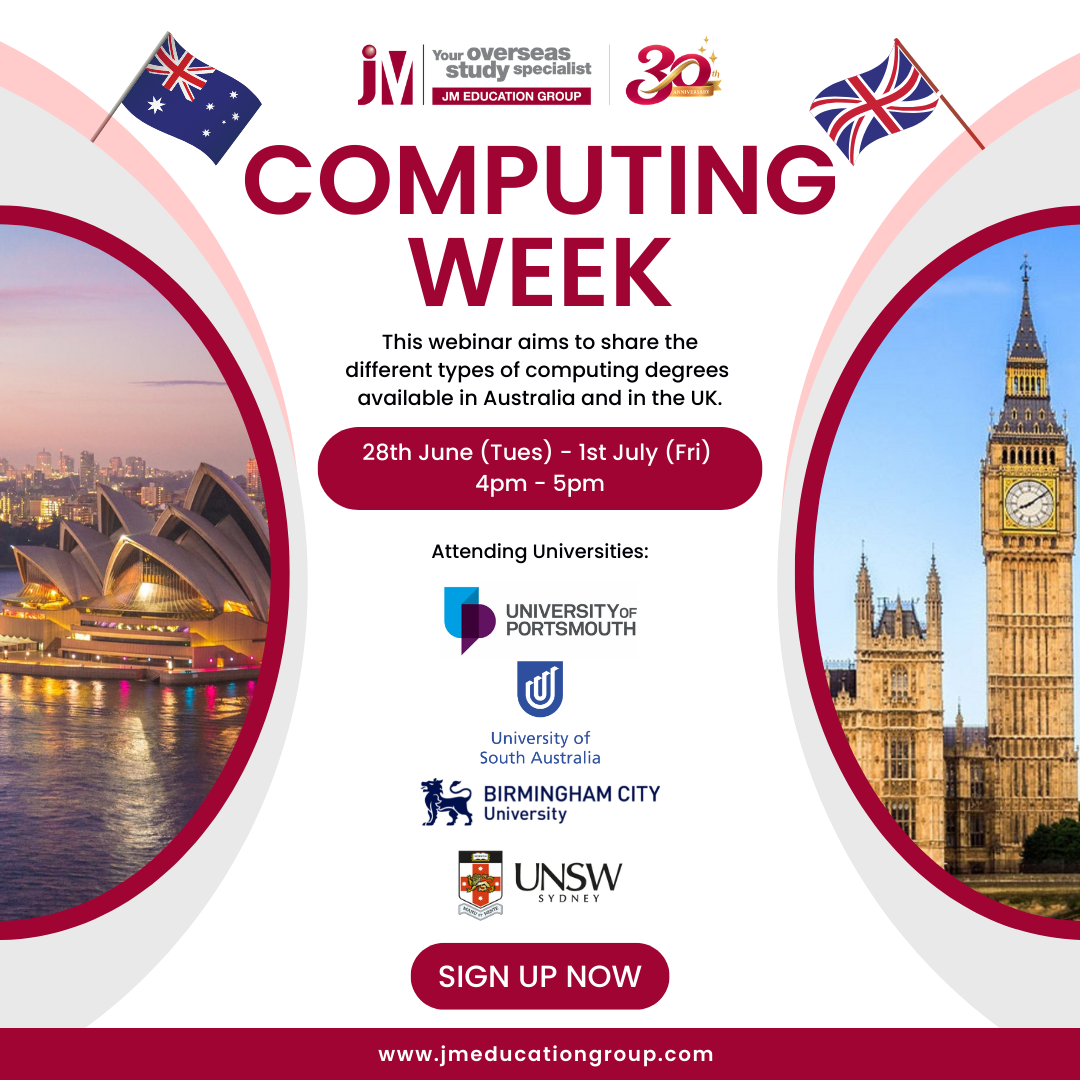 JM Computing Week
Zoom
28 Jun 2022 16:00 - 01 Jul 2022 17:00
FREE
In these modern times, 📱technology is advancing ever so quickly. From the development of the first 🍎Macintosh computer to having 💻Windows in virtually almost every computer we use, you too could shape our future with the power of 🖥Computing!
What is Computing and do you know there are different types of Computing degrees? The answer to both these questions lies in this 👩‍🧑‍💻Computing Week webinar!
✅Listen to the university representatives and their respective topics
✅Find out about the different types of Computing degrees in 🇦🇺Australia and in the 🇬🇧UK
✅Learn about how you can shape the digital world
Event details:
📅Date: 28th June 2022 (Tuesday) – 1st July 2022 (Friday)
⏰Time: 4pm – 5pm
💻Platform: Zoom
Interested in pursuing your studies in Computing? 📝Register with us now, slots are limited!
Sign Up Here
Features of JM Education Group
Contact Us