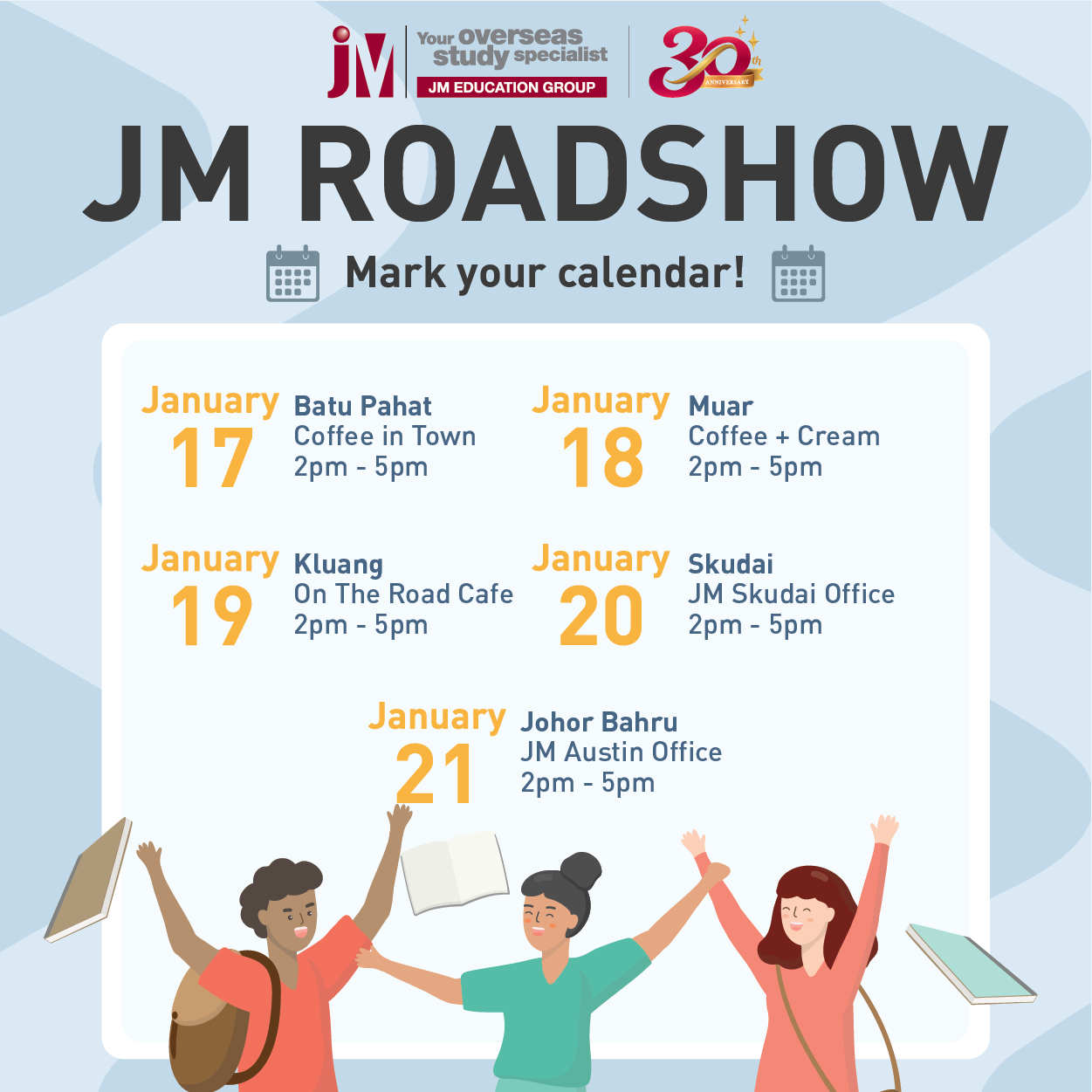 JM Roadshow 2022
JM Education Group Johor Bahru, JM Education Group Skudai
17 Jan 2022 14:00 - 22 Jan 2022 17:00
FREE
❗️HEADS UP TO ALL JOHOREANS!❗️
🎉 Our JM Roadshow is back 🎉! And to kickstart the year 2022, we will be coming to you all around Johor for 6 DAYS STRAIGHT! You read that right, we'll be going around Johor from 📆January 17 – 📆January 22!
Looking to take the next step in your education 🎓? Can't decide whether to study abroad ✈ or not? Worry not, we are here to help you every step of the way 😀!
✅ Get personalised counselling to suit your interests
✅ University application submission
✅ Visa application assistance
✅ Accommodation arrangement
Did we mention our services are FREE 🤯? That's right, so come have a chat 💬 with us on the following dates and locations!
Looking forward to seeing you guys, contact us for more info ☎!
Sign Up Here
Features of JM Education Group
Contact Us