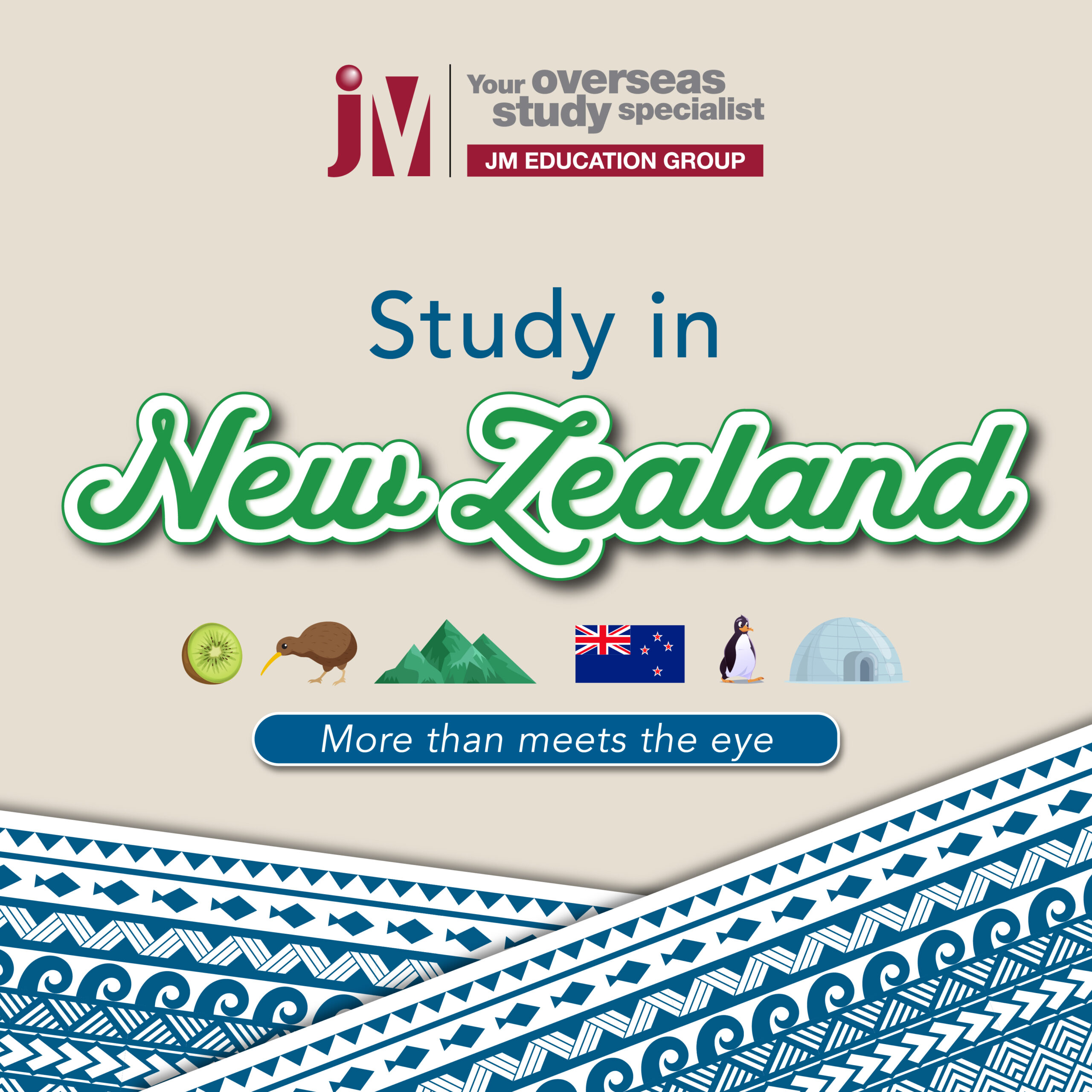 Study in New Zealand: More Than Meets The Eye
JM Education Group Subang Jaya, JM Education Group Petaling Jaya, JM Education Group Sri Hartamas, JM Education Group Penang, JM Education Group Ipoh, JM Education Group Johor Bahru, JM Education Group Skudai, JM Education Group Kota Kinabalu, JM Education Group Sandakan, Zoom
30 Apr 2023 09:00 - 30 Apr 2023 17:00
FREE
🇳🇿New Zealand; home to the flightless Kiwi bird and the infamous 🏉All Blacks rugby team. But did you know there's more to New Zealand than meets the eye👀?
✅Citizens of New Zealand also call themselves 'Kiwi'
✅The hill 'Taumata' is short for 'Taumatawhakatangihangakoauauotamateaturipukakapikimaungahoronukupokaiwhenuakitanatahu'
✅Love cold temperatures? You can take a cruise down to Antarctica from New Zealand!
Learn more about all 8 New Zealand universities with us:
🏛️AUT University
🏛️Lincoln University
🏛️Massey University
🏛️The University of Auckland
🏛️The University of Waikato
🏛️University of Canterbury
🏛️University of Otago
🏛️Victoria University of Wellington
✨Find these interesting? Why not pursue your 🎓studies in New Zealand? Get started with us here at JM, ☎️contact us for more info!
Sign Up Here
Features of JM Education Group
Contact Us