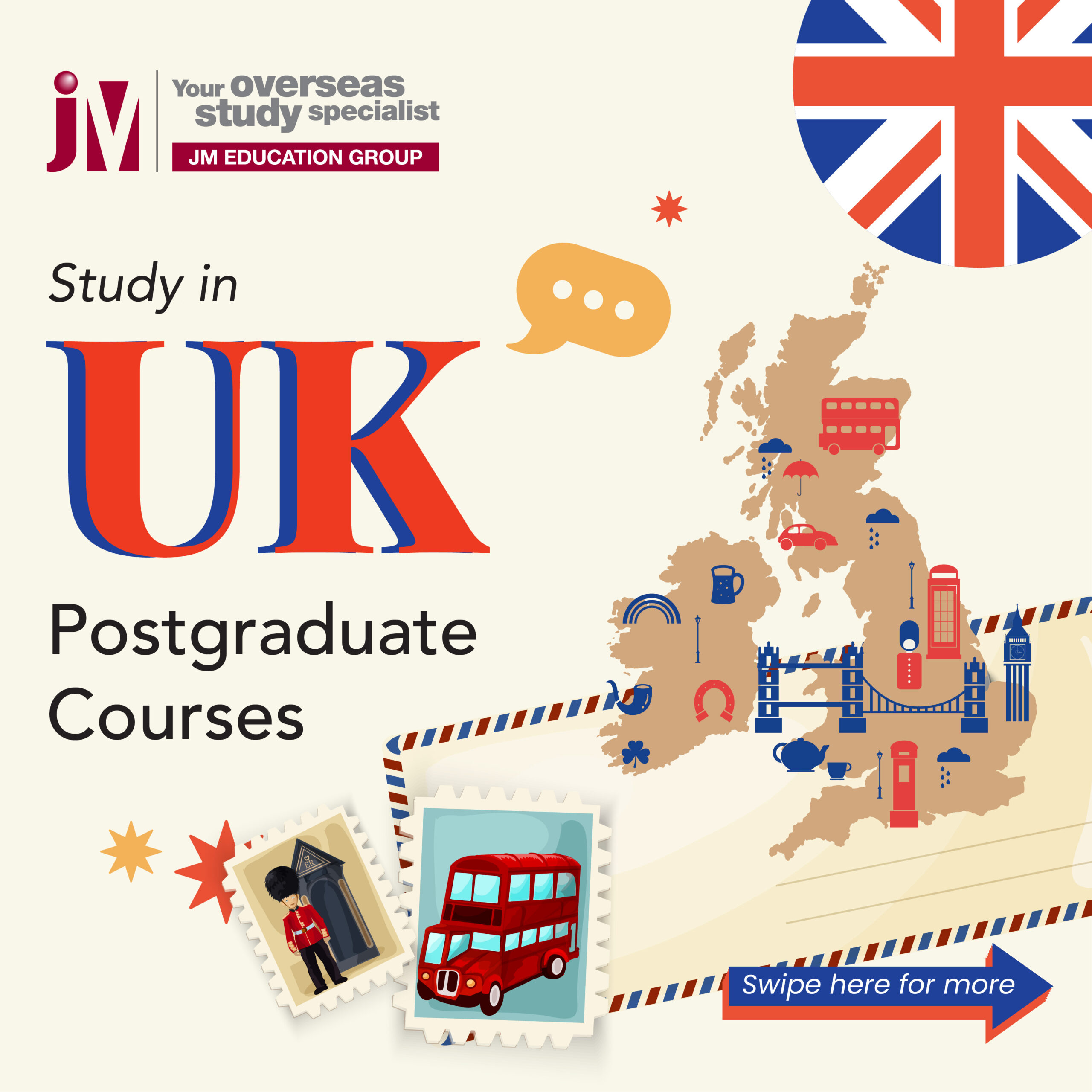 Study in UK – Postgraduate Studies
JM Education Group Subang Jaya, JM Education Group Petaling Jaya, JM Education Group Sri Hartamas, JM Education Group Penang, JM Education Group Ipoh, JM Education Group Johor Bahru, JM Education Group Skudai, JM Education Group Kota Kinabalu, JM Education Group Sandakan, Zoom
31 Dec 2024 00:01 - 31 Dec 2024 23:59
FREE
Looking to take on the next level in your education🎓? Come explore your choices in the 🇬🇧UK with us!
Learn more about our partnered UK's top ranking universities, namely:
🏛University of Bristol
🏛University of Bath
🏛University of Liverpool
🏛Newcastle University
🏛Queen's University Belfast
& more!
📚Check out the many programs you can pursue for your Postgraduate studies including 💼Business Management, 🖥Computer Science, ⚙️Engineering, ⚖️Law and more.
Interested to know more? ☎️Contact us now to get started!
Sign Up Here
Features of JM Education Group
Contact Us