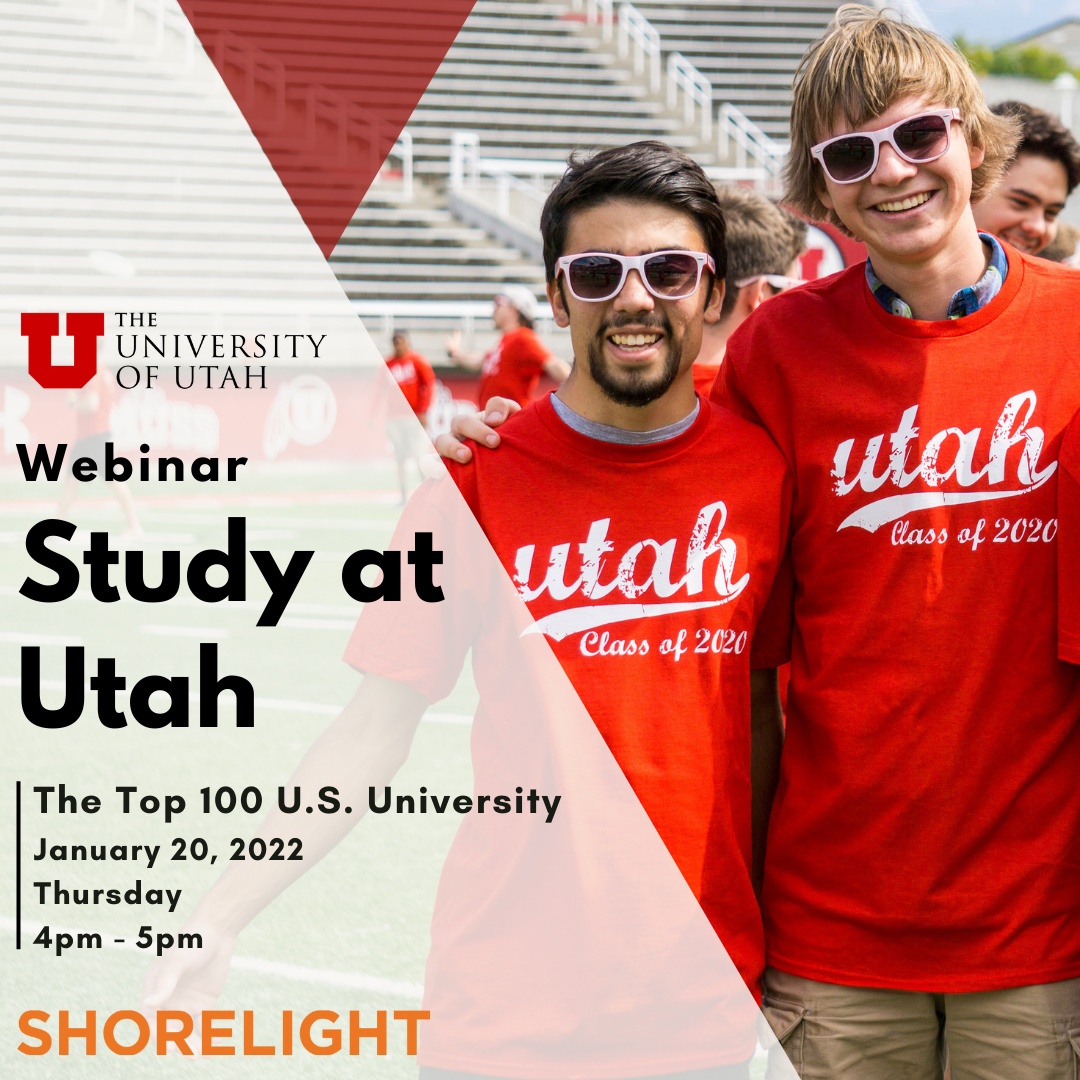 The University of Utah Webinar
Zoom
20 Jan 2022 16:00 - 20 Jan 2022 17:00
FREE
📣Calling all students looking to pursue your studies in United States of America 🇺🇸, here's your chance to know more about The University of Utah 🏛!
Hailing from Salt Lake City in Utah, the University is ranked in the 🎖Top 100 National Universities (U.S. News & World Report 2022) and #40 Top Public Schools 🏫 in the USA (U.S. News & World Report 2020) !
With courses offered in Engineering 👨‍🔧, Business 👩‍💼, Nursing 👩‍⚕️, Pharmacy 💊 and more, The University of Utah is the choice for you to begin your education in the Land of Stars and Stripes 🇺🇸 !
Join this webinar now with us and Shorelight, happening on the 📅 20th of January 2022 from ⏰ 4pm – 5pm! Don't miss out!
Sign Up Here
Features of JM Education Group
Contact Us