Monash University
Monash University is a founding member of the Group of 8, comprising Australia's leading universities.
In 60 years, Monash have risen from a single campus into an education and research powerhouse, committed to the challenges of the age. Their work is making an impact all over the world, from bringing clean water to villages in Africa to creating new life-saving medicines. With four Australian campuses, one in Malaysia, and more than 100 international partners, you'll have access to global opportunities and unmatched experiences.
The quality of their teaching and exceptional facilities are just two of the many reasons Monash consistently ranked in the top 100 universities in the world.

As a Monash student, you'll also benefit from the extra choices that come with studying at Australia's largest university. Monash wide choice of courses, flexibility, graduate pathways and international study options will give you the opportunity to achieve academic success and to carve an exciting career path.
Exceptional accommodation options in one of the world's most liveable cities
Studying at Monash allows you to live in one of the world's most advanced and culturally diverse cities – Melbourne. People from more than 150 countries call Melbourne home. Their food, traditions, festivals and beliefs all contribute to the rich fabric of Australian life.

Consistently ranked as one of the world's most liveable cities*, Melbourne is a friendly, safe place with an excellent arts scene, sporting culture, markets, beaches and a myriad of parks. Immerse yourself in a vibrant community, and a Monash education that will prepare you for the professions of the future.
Monash Residential Services provide a wide range of on-campus options and support to ensure you are living in a comfortable, supportive and social environment.
A supportive student experience
Moving to a new country to study can be daunting, especially if you are living away from your family for the first time. That's why Monash offer a wide range of services to support you before and after you arrive in Australia.
Monash offer pre-departure assistance, airport pickups, student associations and clubs, support services, English language assistance and financial assistance.
Academic support and career opportunities
As a student, you'll have the opportunity to work as an intern at leading companies and gain valuable work experience. Monash is the preferred institution of Australian recruiters. Prepare yourself for today's rapidly changing workforce and the jobs of the future.
A global focus
All Monash courses have an international focus, whether it's studying units with a global outlook, taking part in an overseas study program, or simply learning alongside some of the world's best and brightest students. Monash degrees prepare you for the global workforce, no matter where you're from.
Our rankings
<Please refer here for most up-to-date rankings>
Our research

Many ideas, born or refined at Monash, are making a difference every day to people's lives. Some of our world-leading projects include:
Oxytocin inhaler
World Mosquito Project
urban slum revitalisation
the bionic eye
additive manufacturing of jet engines
water-sensitive cities.
*Economist Intelligence unit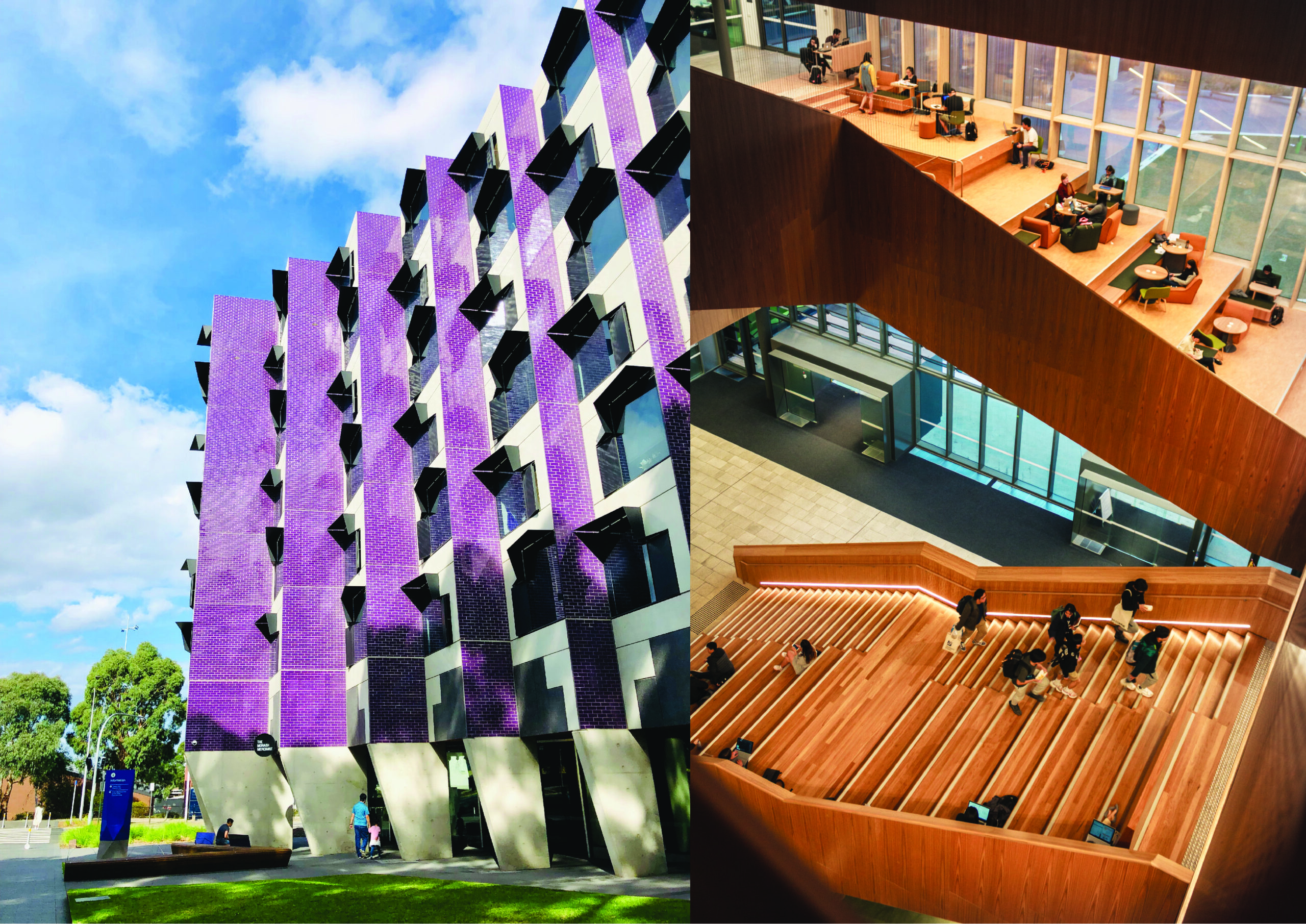 Courses Offered
Architecture
Business & Management Studies
Computer Science & Information Systems
Economics & Econometrics
Engineering
University Campus
Clayton
Caulfield
Peninsula
Parkville
Law Chambers
271 Collins Street
Our services are free!
Let us help you get into your dream institution.