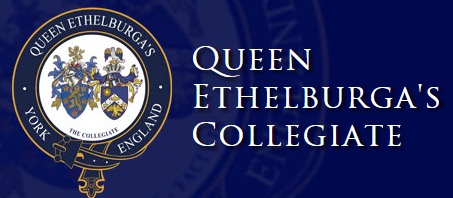 Queen Ethelburga's College (QEC)
Queen Ethelburga's has provided students with a vibrant and supportive school community since 1912. Its a co-ed school accepting student from 3 months and support them through their four schools – Chapter House (3 months to Year 5), King's Magna (Year 6 to 9), The College and Faculty (both Year 10 to 13) – to become resilient, confident and independent young adults who are well prepared for their future.

QE is known locally, nationally and internationally as a place that promotes the highest standards in all that it does. Their reputation has grown considerably over recent years, and they believe this is due to their drive to ensure that their outcomes for QE students, across all areas of their endeavour and aspiration, match those of the world's best schools.

QE is consistently ranking amongst the top 10 day and boarding schools in the UK, with students benefiting from wonderful study, boarding and leisure facilities as part of campus life. They offer small class size, great teachers and excellent pastoral care including impressive sports facilities.
Courses Offered
Chapter House Early Years to Nursery (from 3 months old)
Chapter House Infants and Juniors (Reception to Year 5)
King's Magna (Year 6 to Year 9)
The College (Year 10 to Year 13) - GCSE & A Level
The Faculty (Year 10 to Year 13) - Personalised Pathway
Our services are free!
Let us help you get into your dream institution.