University of Liverpool
The University of Liverpool is a member of the prestigious Russell Group, the top 24 research intensive universities in the UK, and it is ranked in the top 200 universities in the world.

Known as "the original redbrick university", it has an excellent reputation for world class research and teaching by leading academics, that address some of the world's toughest challenges. Students are taught in state-of-the-art facilities, and enjoy a curriculum informed by the latest developments in research, challenging them to think beyond the textbook in their studies.

The University of Liverpool also offers students many opportunities to study abroad for part of their degree at one of their 150 exchange partnerships at some of the top universities in the world, or they can undertake a placement, or a year in industry as part of the degree programme, and their pioneering, award-winning Careers & Employability Service works hard with students to ensure career ambitions become a reality.
Not only does the University provide a friendly, supportive, and inspiring student experience for international students, it also offers a generous range of scholarships and financial support.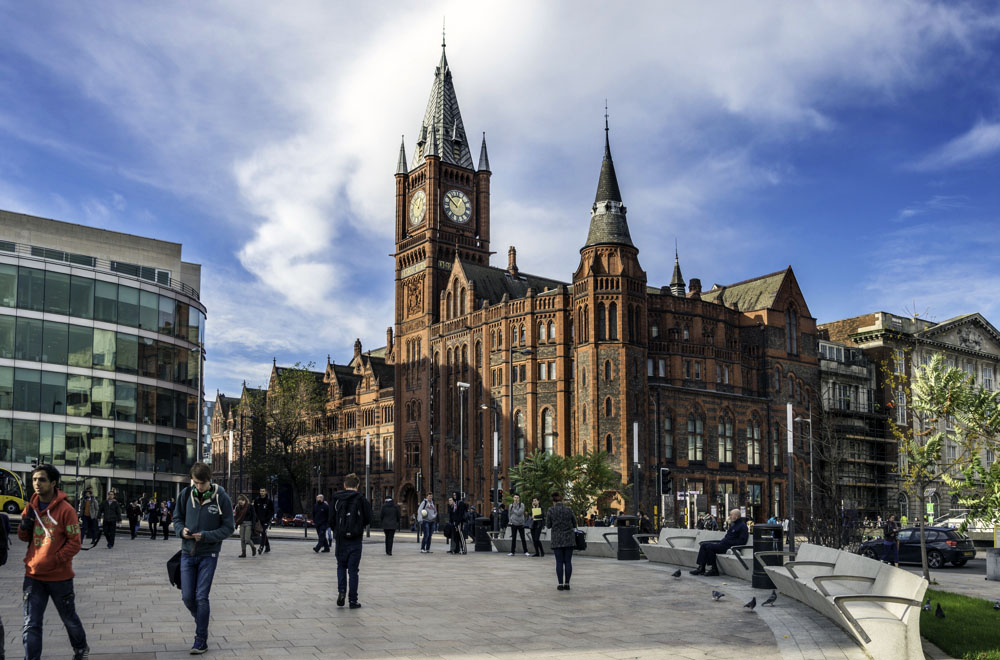 Courses Offered
Business Administration
Creative Arts
Engineering
Computer Science
Chemistry
Our services are free!
Let us help you get into your dream institution.