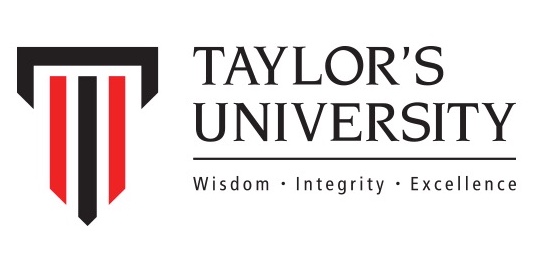 Taylor's University
Taylor's University offers a myriad of courses in tertiary education, from diploma, to degree, postgraduate, and professional programmes, as well as Taylor's MicroCreds. Students can choose to enrol in courses encompassing fields such as Architecture, Business, Computing & IT, Culinary Arts, Design, Education, Engineering, Food Science, Food Studies & Gastronomy, Hospitality, Tourism & Events, Law, Medicine, Pharmacy, Psychology, Performing Arts, Quantity Surveying and Social Sciences.
Taylor's University is the No. 1 private university in Malaysia and Southeast Asia, ranked #332 in the QS World University Rankings 2022. This ranking places us among the top 1.1% of the most influential institutions globally. The university comes in at #49 in the 2021 edition of the QS Top 50 Under 50 World University Rankings, which ranks the world's best young universities under 50 years old. This is yet another remarkable honour, as Taylor's is the top and only Malaysian private university in this listing.
Taylor's University is also ranked 89th in the QS Asian University Rankings 2021. It is one of few Asian universities rated 5 Stars for Online Learning, a heartening acknowledgement of the brand's dedication to making education engaging, effective, and relevant. The university also has 5-Stars rating in six other categories of the QS Stars University Ratings: Teaching, Internationalisation, Employability, Inclusiveness, Facilities, and Hospitality & Leisure Management.
Taylor's University performs strongly in the category of Employer Reputation, coming in 126th internationally, within the top 1% of tertiary institutions in the world favoured by employers. Its strong relationship with industry partners has not only seen students receive the best exposure for their professional placements, but also ensured that its students can step into the workforce with the required aptitude and skills. This strength has been reflected in the 2020 QS Graduate Employability Rankings, which enables Taylor's to be ranked at 201-250th in the world.
Taylor's University is also ranked 17th in the world for Hospitality & Leisure Management and Top 150 for Business & Management Studies making Taylor's Business School the top private business school in Malaysia based on the 2021 QS World University Rankings by Subject.
The university equips its students to graduate in demand through Taylor'sphere™, its well-balanced learning ecosystem and community, supported by staff, industry partners, and alumni. Students are able to develop their three intelligences: intellect, craft, and practical wisdom, through platforms like the Taylor's Curriculum Framework, Taylor's Me.reka Makerspace, BizPod, Research & Enterprise, Life Skills Modules, and the SHINE Award.
Taylor's University continues to play a strong role in developing Malaysia's human resource capital, and boasts a 100,000-strong alumni, many of whom have become leaders in their respective fields.
Courses Offered
Taylor's Business School
Taylor's Law School
Taylor's School of Pre-U(CAL/SACE/ Foundation & Diploma)
School of Architecture Building & Design
Taylor's School of Hospitality, Food & Leisure Management
Our services are free!
Let us help you get into your dream institution.