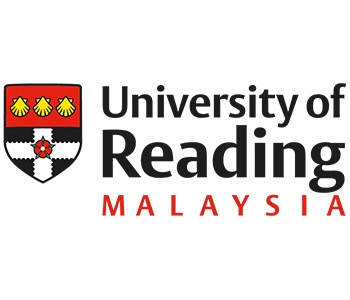 University of Reading Malaysia
University of Reading is an internationally recognised UK University with a rich heritage which dates back over 126 years. They are ranked #75 in the world for International Outlook by Times Higher Education 2020 and their Henley Business School, School of Law, School of Built Environment and School of Psychology and Clinical Language Sciences are highly regarded for their programme quality and graduate employability.
University of Reading Malaysia is an international branch campus of the university which offers students the best of both worlds – the opportunity to study exactly the same UK degree but at 40% of the overall cost (based on latest estimates)!
Students benefit from the university's state-fo-the-art campus at EduCity, a dedicated Education Zone located in Iskandar Johor, just 30 minutes away from Singapore, and experience the same curriculum and innovative teaching approach mirrored in the UK to provide the perfect balance of academic learning and practical skills while prioritizing holistic development.
Furthermore, under their mobility programme, students have an opportunity to spend 1 or even 2 years studying at the UK CAMPUS which is located less than 30 minutes from London, the UK's bustling capital.
Courses Offered
BSc in Quantity Seurveying
BSc in Real Estate
Bachelor of Laws (LL.B)
BSc Finance and Business Management
BSc Psychology
Our services are free!
Let us help you get into your dream institution.