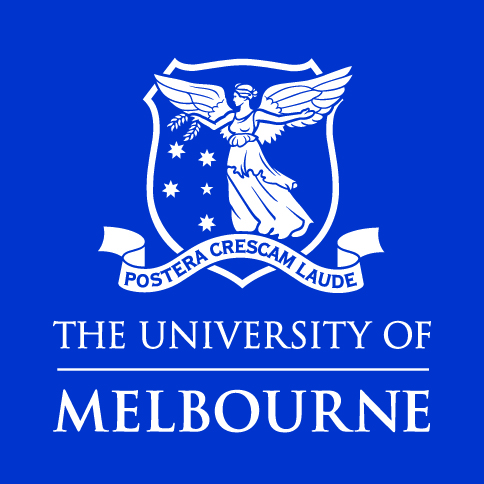 The University of Melbourne
For over 160 years, The University of Melbourne have made distinctive contributions to society and attracted the best and brightest students and researchers – bringing together the world's best minds to solve globally significant problems.
The university is proud to be consistently ranked among the leading universities in the world for research and teaching. Independently published world rankings place Melbourne as number 1 in Australia, number 31 in the world and number 7 in Graduate Employability worldwide (Times Higher Education World University Rankings 2021 and QS Graduate Employability 2020). In addition, QS World University Rankings (by subject) 2021 place some of university's popular subjects in top 40 internationally i.e. Accounting and Finance (number 1 in Australia, number 18 in world ranking), Computer Science and Information Systems (number 1 in Australia, number 39 in world ranking), Education (number 1 in Australia, number 14 in world ranking), Economic (number 1 in Australia, number 30 in world ranking), Psychology (number 1 in Australia, number 20 in world ranking) and Medicine (number 1 in Australia, number 18 in world ranking).
The University of Melbourne is known for doing degrees a little differently. The distinctive Melbourne curriculum supports students to explore their passions while building the flexible mindset, interdisciplinary thinking and soft skills that make graduates some of the world's most employable in the world's rapidly evolving workplace. Melbourne offers flexible undergraduate degrees and over 300 graduate programs, supported by strong connections to industry and global alumni network, graduates become well-rounded, independent, innovative and skilled professionals – making a positive impact across the globe. The Melbourne experience goes beyond the classroom – students explore internships, workshops, mentoring, overseas study, student clubs and societies. In Australia, the University of Melbourne's research expenditure is second only to that of CSIRO. With over 100 research centres and institutes, the university bring together expertise from across the University and connect with thought leaders around the world to tackle society's complex challenges in innovative ways.
The University of Melbourne historic main campus in central Melbourne is at the heart of a network of three globally recognised innovation precincts. Six specialist campuses across Victoria provide immersive education in life sciences and agriculture. Students find themselves immerse in the strong cultures of history, arts, music, sports and coffee in Melbourne, one of the world's most liveable cities.
At Melbourne, students will learn from the best. The university academic staffs are leaders in industry and research within the academia, community, government and business sectors, and include Nobel Laureates and Rhodes Scholars.
Courses Offered
Accounting & Finance
Computer Science & Information Systems
Education
Medicine
Psychology
University Campus
Parkville
Southbank
Burnley
Dookie
Creswick
Werribee
Shepparton
Our services are free!
Let us help you get into your dream institution.