Making Friends at University as an International Student
Words by Hwu Ning
Hi, I'm Ning, an international student from Malaysia and in this blog I'll be talking about making friends at university.
"What if I'll be lonely for the whole year that I'm here?" is a question that I asked myself a lot before arriving.
To tell you the truth, I was very anxious before I came to Leeds. Making friends was one of the main things that I worried about before studying abroad. Given that I came to the UK to pursue my postgraduate degree in the middle of a global pandemic, meeting up for social events was difficult. But thankfully, when there's a will, there's a way! I'm thankful for the university because they made sure that we could still meet virtually, and by we, I mean with my course mates and the international student community. Without the people that I've met during my time here, I wouldn't have known how I would have coped with everything.
Course Meals and Quizzes
Till this day I will appreciate my course representative for constantly organising social events outside of class hours to meet up virtually (shout out to Rachel you're the MVP!) Last December, she hosted an online Christmas quiz evening for the cohort just as a fun social event to get our minds off studies. A few months later when face to face meet ups were allowed again, I had occasional meals with some course mates and a joined a game of rounders (an interesting and fun sport to play as a group), so that really helped me to get to know my course mates a whole lot better!
International Student Community
Alongside from my course mates, the international student community was also the main group of people that I appreciated a lot as we could provide each other with the support to study in a foreign country together. As I am part of LBU's Global Village community, we shared stories and exchanged cultural knowledge (and FOOD!) with each other. Through these meet ups we were able to learn a lot from each other, so that was one way to become a global citizen and ambassador for our countries. I first met some amazing friends through our time participating in and hosting virtual events together. The first one that I was a part of was hosting a Lunar New Year event with some South East Asian students, which I really enjoyed because it was like being at home away from home.
"Fast forward to a few months later with more social events and gatherings, I now have friends from all over the world, from the United States of America to Portugal to Vietnam, as well as friends from back home in Malaysia, I dare say that I have made friends for life!
Housemates
And finally, my housemates. Initially, I didn't expect to be very close to my housemates, but we ended up being each other's support system; we confided in each other on days where we felt overwhelmed, and we spent time together through movies and potluck dinner nights at home. Their presence was so important as they provided amazing physical and emotional support, especially in coping with the lockdown, studies, and being in a foreign country all at the same time. I am very thankful that I have amazing housemates who despite coming from different parts of the world and the UK, we got along very well and had the best time of our lives throughout our shared tenancy together.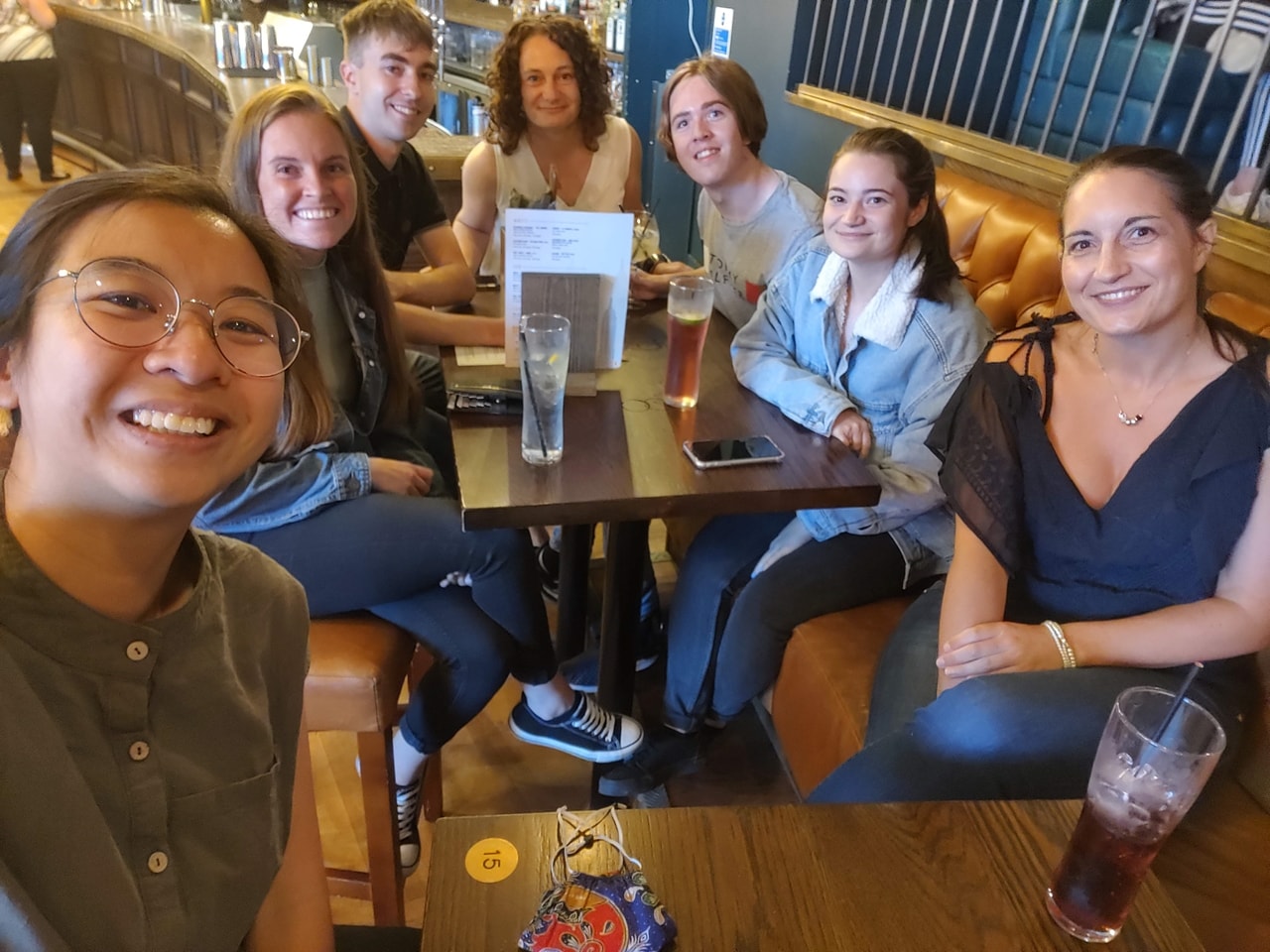 While my course mates, housemates, and friends from the LBU Global Village have their own endearing quirks and personalities, they all share one thing in common; there are open to new experiences. As the only international student on my course, I am thankful that my cohort and housemates were very welcoming and helped me to adapt to the local culture, whereas the friends that I've made from the Global Village community and housemates were open to learning about each other's culture and being accepting of each other's differences. In hindsight, despite the fear of being lonely in a foreign country, I let myself be open to meeting new people and experiencing new cultures, and that was what helped me gained the friends that I have today. Though not everyone you meet may be your cup of tea, there will still be some others that you meet who you can get along well with.
"MY TOP TIP: If you're an international student that is coming to LBU soon – just open yourself up to new experiences by joining social events, whether it's through a sport that you like, through your course, or a casual Speed Friending event hosted by the Global Village team. Just go with the flow, you never know who you'll meet!
Our services are free!
Let us help you get into your dream institution.